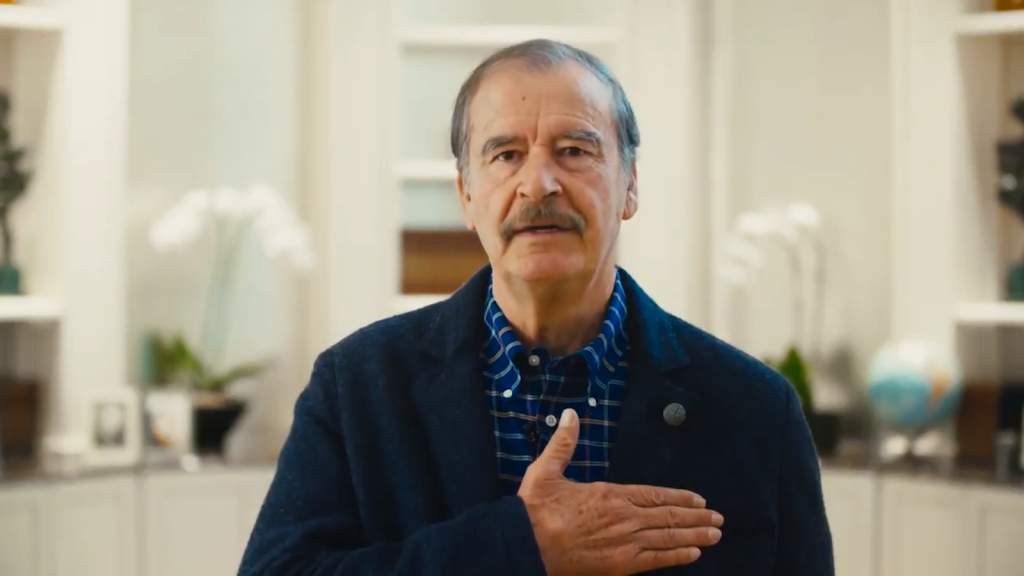 Ciudad de México.- El expresidente de México, Vicente Fox Quesada, anunció a través de su cuenta de Twitter que está dispuesto a "colaborar" en la construcción del muro fronterizo entre México y Estados Unidos, propuesto por Donald Trump.
"Personalmente ayudaré a pagar la construcción del muro por el beneficio de la ciudadanía de los Estados unidos y la de México", aseguró el exmandatario.
El periódico Excélsior publicó en su página web queFox Quesada explica que tal decisión fue tomada "desde su corazón".
"En un inicio estaba completamente en contra de la construcción del muro fronterizo entre los Estados Unidos y México; ahora te digo que he cambiado y te daré una oportunidad desde mi corazón" agrega.
I've finally decided to listen to President @realDonaldTrump and help pay for the construction of American walls. #WallsForGood @LIHIhousing @centrofox https://t.co/6G3KYQ4615 pic.twitter.com/hU1hCiVfJZ

— Vicente Fox Quesada (@VicenteFoxQue) 1 de noviembre de 2018
Sin embargo, esta publicación forma parte de a una campaña de fondeo colectivo a través de la página GoFundMe que busca ayudar en la construcción de refugios y pequeñas casas en ambos países.
Bajo el lema Make Walls Good Again  (Muros para el bien), Vicente Fox se asoció con el Instituto de Vivienda para Personas de Bajos Ingresos (LIHI) para ayudar a más de 3.5 millones de personas sufren de falta de vivienda en Estados Unidos y al 10% de la población en México que vive en la pobreza extrema.
"Ninguna persona, ninguna ideología ni ninguna estructura podrá evitar que bunas personas trabajen juntos para construir un mundo mejor", asegura Fox. (EXCÉLSIOR)